A writer (might have been James Salter), once noted that most people have three self delusions: That they look younger than they are. That they are good drivers. That they are good in bed.
HG thinks there is a fourth self delusion. Most people think they know something about food and dining. They are wrong. Whether or not they know it, they like their fish and steak overdone. They blunt the taste and aroma of white wine by serving it too cold. They fill up with bread and butter before the waitperson brings the first dish. They miss out on rewarding tastes and textures by refusing to eat innards like liver, sweetbreads, tripe. kidneys and brains. They refuse to obey their own taste preferences and buy expensive wine when they prefer cheaper varieties and blends. They accept the worst table in a restaurant (next to the bathroom or adjacent to a noisy service station) rather than risk appearing brutish by requesting a table in a more pleasant location. They keep cheese in the refrigerator and don't bring it to room temperature before serving. They order risotto in a restaurant and wonder why it is gummy (because a bowl of risotto, done properly, takes at least a half an hour to prepare making it a non-cost effective restaurant item). They kill the essential briny taste of oysters by dousing them with red "cocktail" sauce. Likewise shrimp. They squeeze too much lemon on fish destroying the elusive sea flavors. They overcook pasta and serve it swimming in sauce. They overdo the Parmesan. They make salad dressing too elaborate rather than relying on excellent olive oil and a tiny bit of vinegar. They love the insipid, sweet junk that is sold as balsamic vinegar in this country — REAL balsamic vinegar is aged for years, is excruciatingly expensive and is best when moderately drizzled on fruit or cheese. They have no idea what to order in a decent Chinese restaurant and opt for cliches of the Kung Pao and General Tso variety. HG could go on and on but doesn't want his misanthropy to triumph.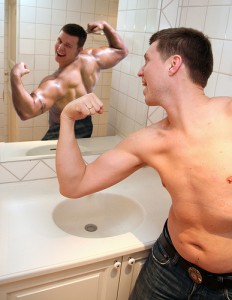 § 3 Responses to Delusions"