June 16 was Bloomsday a day of celebration and commemoration of the life of the writer James Joyce and his extraordinary novel, Ulysses. The day refers to the June 16 in the novel. The day in which all of the action takes place during the one day peregrinations throughout Dublin of its Jewish hero (or anti-hero), Leopold Bloom. HG was introduced to the wonders of Joyce in his CCNY college days by Prof. Theodore Goodman, a legendary figure at City College. Goodman taught a course devoted to writing short stories. Students wrote stories. Read them aloud. These were then criticized by Goodman and fellow students. Criticism was withering. To say the least, punches were not pulled. The class text was Joyce's collection of short stories, Dubliners. The Joyce stories were meticulously analyzed under Goodman's direction. We leaned there were no accidents in these stories. They were pieces of prose architecture, each word essential in the total framework. It was a humbling experience for embryonic writers. Goodman was elderly and in frail health. Sometimes he missed a class. HG and his mates waited outside the classroom hoping that he would show up. There was a feeling of dread. We loved him, even though he was no Mr. Chips. He was tough and his one-to-one conferences with students could be a scalding experience. Goodman lived through his class with HG and gave HG an "A." Whenever experience lowers HG's self esteem, HG remembers that "A."
In a recent review in The Economist of a Joyce biography by Gordon Bowker, the reviewer noted: "The hero of 'Ulysses', Leopold Bloom, was born out of Joyce's affection and fascination with Jewish culture; which would lead him, in turn, to help several Jewish men and women escape Austria and Germany during the second world war." It would have been appropriate for HG to celebrate Bloomsday by accompanying a bialy with cream cheese with a glass of Dublin-brewed Guiness Stout. But, in the absence of bialys in New Mexico, HG had to be content in raising a snifter of kosher Slivovitz to the memory of Joyce, a gifted (and difficult) man.
Later this year, during the Christmas season, HG and BSK will watch The Dead, the John Huston cinema version of the longest story in Dubliners. In HG's opinion, this is the finest cinema version of prose fiction ever achieved.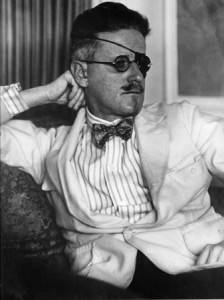 § One Response to Bloomsday