Hake is a member of the cod family and swims happily in the Atlantic. Absolutely delicious. HG first encountered hake in a nautical themed, upscale Madrid restaurant. After an appetizer of very lush (and expensive) baby eel (so slim and garlicky they resembled a bowl of vermicelli) HG was presented with a platter of hake gently sauteed in the best Spanish olive oil. The fish was adorned with capers, chopped parsley and garlic chips. It was surrounded by a melange of peppers, onions and fried potatoes. Oh, my! Flaky, juicy fish. Much flavor.
HG met hake again in Barcelona where the fillets floated on a bed of roasted tomatoes. Equally good.
Here on Prince Edward Island the hake is super fresh and is a staple of the HG/BSK table. Never encountered it at the Whole Foods fish counter and have never seen it on a New York menu. Must question Daughter Victoria, the brilliant restaurateur, about this piscine puzzle.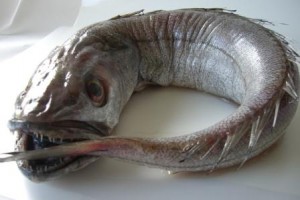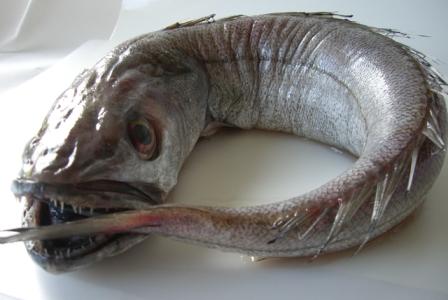 § 18 Responses to Hanging With Hake."