Being a born and bred New York guy, HG has always loved a good pastrami sandwich. It is the ultimate urban sandwich — designed for, created and yes, perfected by the Jewish immigrant groups who nestled in tight enclaves like New York's Lower East Side; all of whom needed a portable meal as they hustled to fulfill their American dream. And, yes, such a treat is still available (with many a regional discrepancy!) from Montreal to New York (most notably at Katz's) and even across the country in LA (Langer's). However, HG has discovered his new favorite sandwich at a more pastoral location: Lin's Takeout in Prince Edward Island. Little more than a trailer, Lin's is nestled on a bucolic hillside on the road to Greenwich Provincial Park (beautiful beaches, warm water swimming). HG lunches on Lin's scallop burger. Lin tucks about 15 sweet, gently sauteed sea scallops into a big, soft bun. A slice of tomato. A lettuce leaf. Cole slaw. Touch of mayo. Sometimes greedy HG accompanies this sea treat with crisp, greaseless French fried onion rings.
No smell of asphalt. No car horns blazing. No taxi drivers cursing your mother with a Turkish accent. Just the sun gently shimmering off the waters of St. Peter's Bay. The joys of a pastoral sandwich…Ahh Life's good.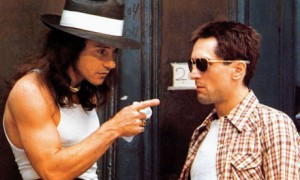 § One Response to Better (And Healthier) Than Pastrami.