HG hasn't had a hot dog in years.
In the past, HG loved these regional hot dog champions: The hot dog with mustard and sauerkraut at Nathan's Famous in New York's Coney Island with ocean breezes and the noise of the roller coaster in the background; Chicago's Vienna Beef dog with all the fixings…tomatoes, onions, hot peppers, pickles, mustard, celery salt on top of a snappy all-beef wiener; the stupendous hot dog served at a shack in Cliffside Park, N.J. (so good that owners opened a big, formal hot dog restaurant which, of course, failed…you can't formalize a lowly dog); the excellent, dirty water hot dog served at the fast food counter in New York's Port Authority Bus Terminal on 8th Avenue.
The true appetite quenching dog was known as "The Special" and was served for many years in New York delicatessens. It was BIG, fat and juicy. More a knockwurst than a frankfurter. As reported in a post some months ago, HG was very fond, in the early days of their marriage, of BSK's grilled hot dogs served with baked beans mixed with sauteed onions and Heinz chili sauce. Love might have had something to do with it.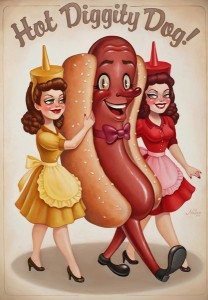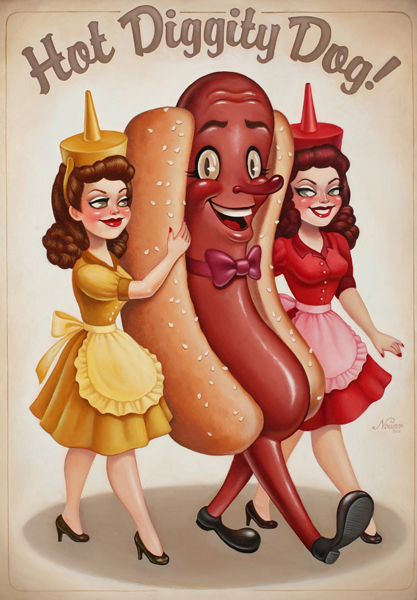 § One Response to Bow Wow